ANNOUNCEMENT!
First, we will be changing our name to "Advantage Awards and Engraving, LLC"  because trophies don't describe all that we do.  Awards tells a better story.  The email, advantagetrophy@gmail.com will stay and the website address will stay the same, but look for our new name and logo.
ADVANTAGE AWARDS AND ENGRAVING, LLC
Laser Engraving - UV Color Printing - Promotional Items
We are adding "Direct to Substrate" to our Business.  In other word, we can print color DIRECTLY to objects - acrylic, tumblers, wood, faces...well, not faces, but just about anything else.  Your PHOTO on whatever you need it printed on, etc.  It's a major investment for us, but I hope you'll support it.  Also, check out LED Lighting.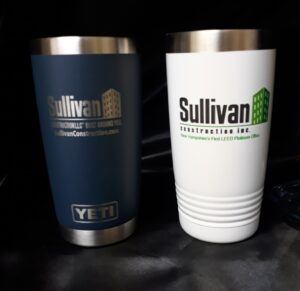 Compare Laser vs UV Color Printing for yourself.
Yes, we design Challenge Coins and Lapel Pins, too.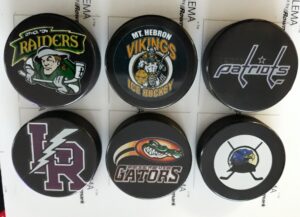 Take a look below and at our Gallery to see what we can do.
Hours:
Monday-Friday:    9 am - 5 pm
Saturday:        9 am - 1 pm
410-724-8222
advantagetrophy@gmail.com
Engraving on Awards and Trophies bought at Advantage Trophy is included in the price.
Shipping is not included in the price.  Call or email us for shipping costs.  Shipping usually starts at $11.00.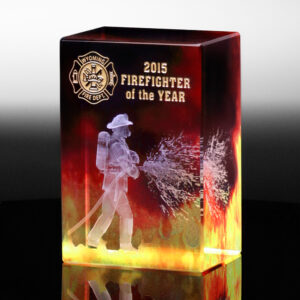 Our new Supplier Crystal-D has some cool things!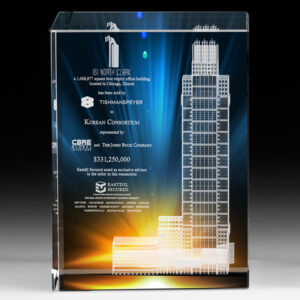 More Cool Stuff from Crystal-D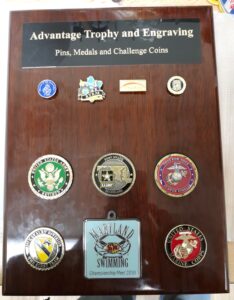 Yes! Pins, Medals and Challenge Coins!  Lions and Tigers and Bears, oh my!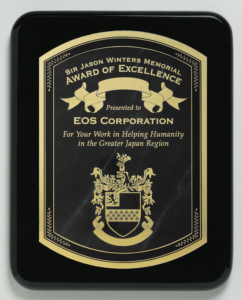 Can't wait to make these new products!
LED Lighting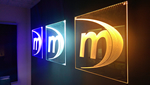 More LED Action with UV Printing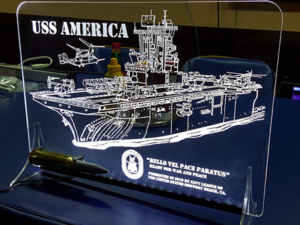 A Professional Look.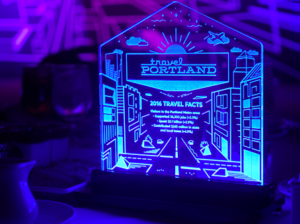 Advertise your business!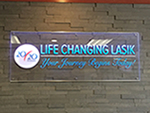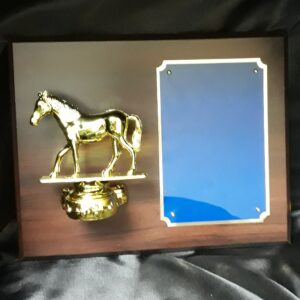 Horse Awards are just one of dozens of animals we can showcase.  Chickens, turkeys, pigs, sheep, bees - the list goes on!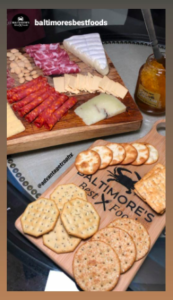 Baltimore's Best Foods used out Cutting Board to showcase a platter!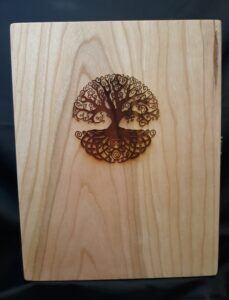 The Irish Tree of Life Whiskey Box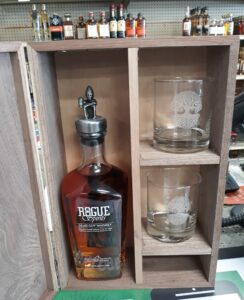 The Concept Wood Whiskey Box "Tall Paul"
---
HCPSS customers will receive a 10% discount if payment is provided at time of pickup.
---
Featured Items and Specialty Suppliers
New At Advantage Trophy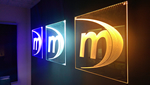 and Engraving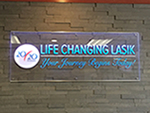 The awards look beautiful, thank you both very much! And thank you for the quick turnaround on the awards. We really appreciate it.  Best, Dani      December 5, 2019
---
Hi Steve,
It was nice chatting with you today -- Thank You for working on this so quickly! I appreciate it!
Gloria
---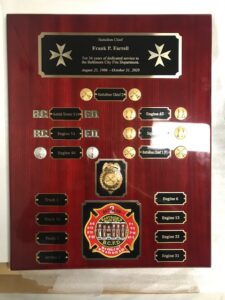 ---
"Steve, here's a pic of the finished plaque. Chief Farrell loved it, and it got a lot of compliments. Thanks again for doing a great job and having it finished on time.
I'd highly recommend your company to anyone."
- Jason S.
---
---
This place is amazing!!!! The customer service is excellent and the craftsmanship is superior! I will be back for sure.
-Andre B.
---
---
I just picked up a dozen pieces that Advantage engraved for the OMHS Band. They look TERRIFIC!!!  I've never had work done so well and so fast. GREAT!!
-Nick
---

---
Good Morning! After a bit of a delay just wanted to say, thanks so much! She loved the engraved piece of wood and it made for quite the "unexpected" yet perfect thank you gift! Thanks a ton!
                                                           -Jason
---