Whiskey Boxes are here and ready for you to buy and personalize!
Search Whiskey Boxes for sizes and Prices!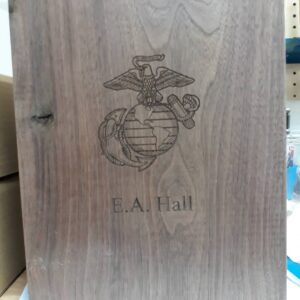 Hours:
Monday-Friday:    9 am - 5 pm
Saturday:        9 am - 1 pm
410-724-8222
advantagetrophy@gmail.com
Engraving on Awards and Trophies bought at Advantage Trophy is included in the price.
Shipping is not included in the price.  Call or email us for shipping costs.  Shipping usually starts at $11.00.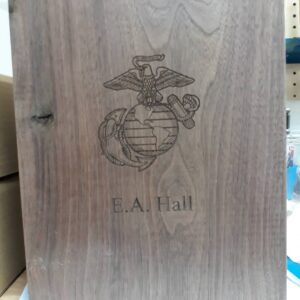 The US Marine Whiskey Box for Col. Hall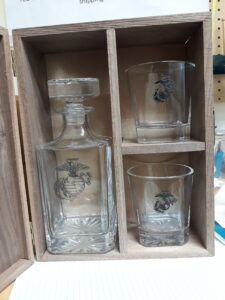 Col Hall wanted the M.C. Corps Insignia on his glassware.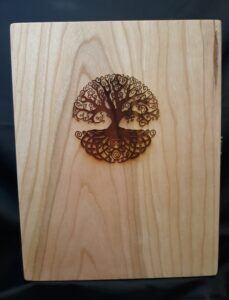 The Irish Tree of Life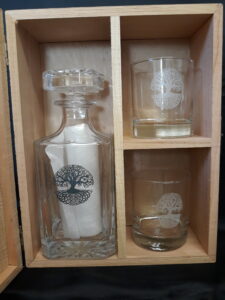 The Tree of Life in White or Black.  Your choice!
---
HCPSS customers will receive a 10% discount if payment is provided at time of pickup.
---
Featured Items and Specialty Suppliers
---
I want to thank you for the outstanding support in getting the Honor Roll plaques prepared in time for presentation. Everyone that saw them were impressed with how well they looked and how the Troops will be represented in our church for years to come.
                         -Scott R.
---
---
This place is amazing!!!! The customer service is excellent and the craftsmanship is superior! I will be back for sure.
-Andre B.
---
---
I just picked up a dozen pieces that Advantage engraved for the OMHS Band. They look TERRIFIC!!!  I've never had work done so well and so fast. GREAT!!
-Nick
---

---
Good Morning! After a bit of a delay just wanted to say, thanks so much! She loved the engraved piece of wood and it made for quite the "unexpected" yet perfect thank you gift! Thanks a ton!
                                                           -Jason
---