NEWS!  Saturday Hours, starting October 28  –  9 – 1.

Our New Galvo 100 Fusion Laser!  Marking Metal is what it does.
Why do you keep buying on-line when we can make it here?
9051 Baltimore National Pike,
Suite 1A, Ellicott City, MD 21042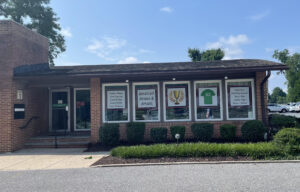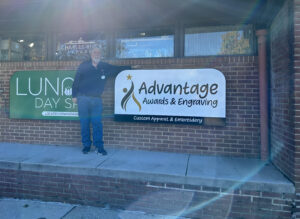 Our new store.  More space!
Formerly, Symmetry Beauty Salon, 1A is now Advantage Awards – Combined Trophies, Awards, Laser Engraving, UV Printing, Sign and Poster Printing, T-Shirts, Jackets, Embroidery, Heat Press, Transfers [huge breath] cast bronze plaques, plaques, crystals, acrylics, glass, coreplast signs and just about anything else customized you can think of.
So, if you come to our regular store and we're not there, don't panic.  We've MOVED to our new store!  
PRICES ON THE WEB SITE MAY NOT BE ACCURATE!   Prices change from our vendors constantly without notice.  We apologize if the prices have gone up from your previous order or what is listed on line.  
---
Same phone;
410-724-8222. 
Same email advantagetrophy@gmail.com.
---
HCPSS customers will receive a 5% discount if payment is provided at time of pickup.
---
Our staff, Steven Wampler, Owner; Phillip, Engraver; Allison, Embroidery and Apparel; Katie, All Around; and Nick, Engraver our newest addition, are here in one building as production.
Our newest addition is the Epilog Fusion Galvo.   We now have the added capacity to engrave into aluminum and other metals, faster and more efficiently.  We're looking for industrial uses.